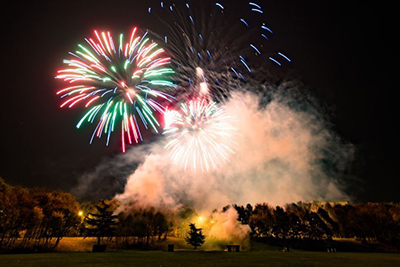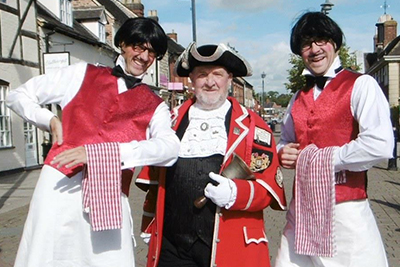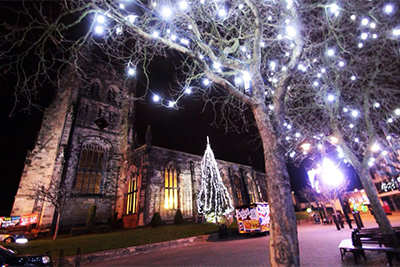 Autumn is a great season for getting out and about with the family. Whether it's a stroll through the brightly-coloured countryside, spooky Halloween fun, food festivals, or firework displays and toffee apples, there's plenty to keep the whole family entertained.
It's also a great time for exploring Tamworth's rich heritage as September brings with it the annual national Heritage Open Day, where historic venues invite people in free of charge. This usually coincides with the popular Tamworth Food Gusto Festival where you can tantalise the taste buds with gourmet produce from around the region.
Nature is probably at its most breath-taking in the autumn months and it can be seen in all its glory at Tamworth's 14 wildlife sites. These are perfect for an afternoon stroll with the family where you'll be able to see the beautiful colours and creatures of autumn close up. Conkers, acorns, pine cones and leaves make great materials for crafting so why not collect some on your travels and get creative with the children when you get home?
As well as Tamworth's own nature reserves, the town is bordered by a number of parks which hold their own autumn, half term and Halloween events which are brilliant for families. These include Kingsbury Water Park, Pooley Country Park and Heritage Centre, Rosliston Forestry Centre and Conkers Discovery Centre.
If want to get spooked this Halloween, look no further than Tamworth Castle where you can explore the mysteries surrounding some of the ancient building's most infamous spirits. Events at the Castle this autumn include Half Term Haunted Castle, Children's Halloween Evening and for those who can handle it, a Ghost Search. In November, families can enjoy the castle in a whole new light with lantern-lit story sessions.
The skies across Tamworth will then light up with firework festivities, with many organised displays taking place in the town. The main event is Tamworth Borough Council's free annual fireworks extravaganza in the Castle Grounds on Saturday, November 4, from 6pm. This has become one of the region's largest free fireworks festivals and attracts thousands of visitors every year.
Tamworth Borough Council's autumn season of Arts & Events offers a variety of entertainment to suit all tastes, from concerts to theatre productions. This year's line-up includes Tamworth Arts Club's eagerly anticipated Monster Mash Up show. Check out our What's On pages to see what the season has in store.
Of course one of the best things about autumn is the build up to Christmas. Every year in Tamworth the yuletide festivities are launched with a special Christmas Lights Switch On event, which marks the start of the final countdown to Christmas with a day of fun for all the family.