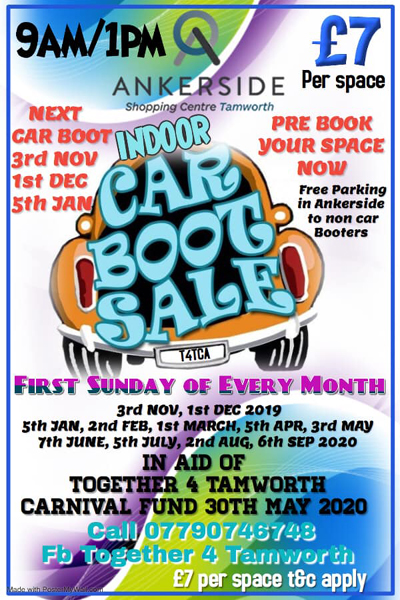 FREE PARKING IN ANKERSIDE FOR NON CAR BOOTERS
9.00am - 3.00pm
All money raised will go to the Mayor's charities and also Tamworth Carnival June 2020.
Book your spaces now for Tamworth's Boot Sale in Ankerside Carpark - £7 per space
T&C Apply 50 spaces available now!! "2 spaces per Application only"
Call 07790746748 or email gary.hunt70@hotmail.co.uk for application form.
More information on Together 4 Tamworth Facebook page.
Venue
Ankerside Shopping Centre
Address
George St, Tamworth B79 7LG