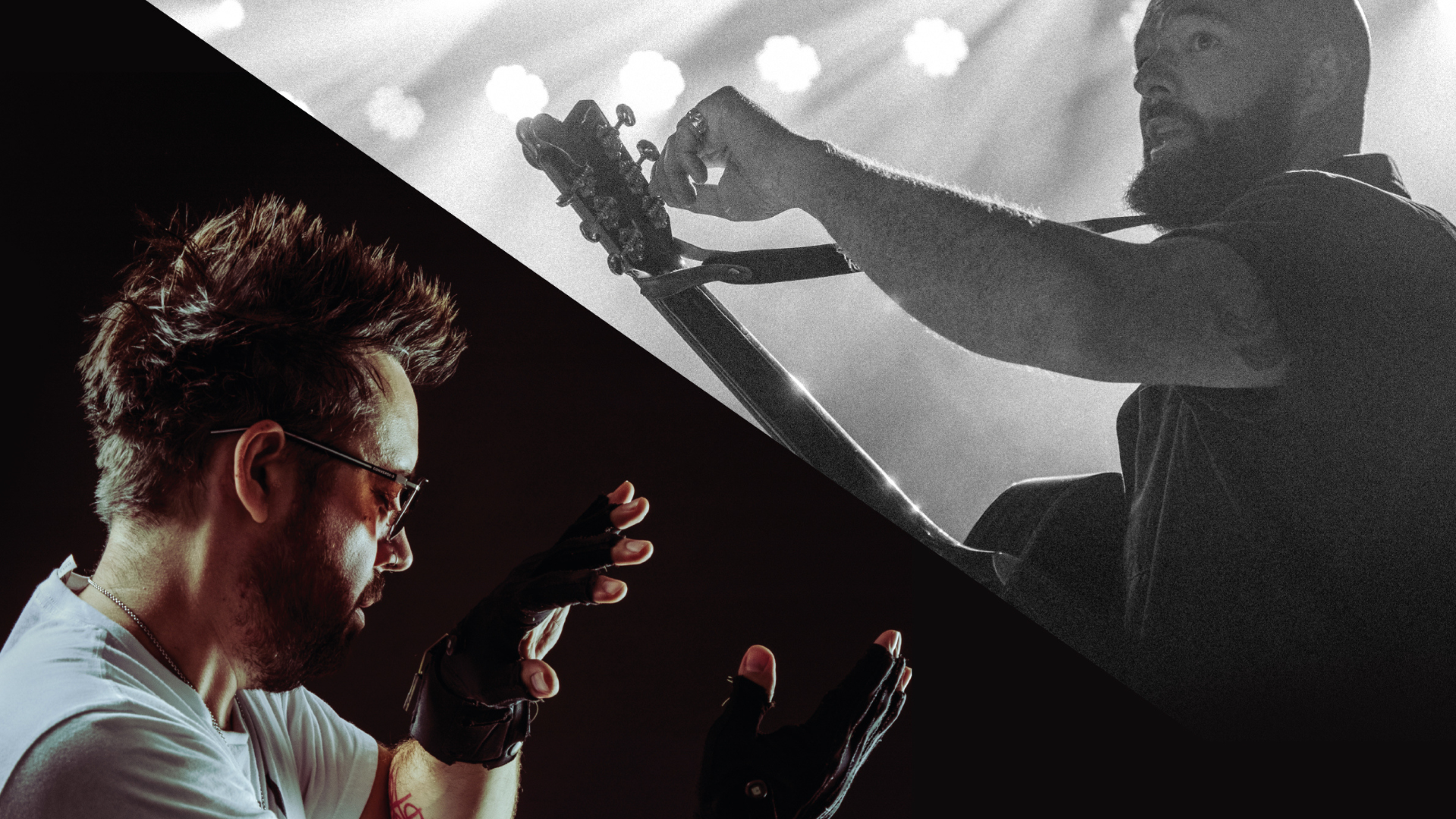 Saturday 27th August 2022 19:30
Educator, songwriter and activist Kris Halpin (Dyskinetic) joins forces with singer, songwriter & campaigner Craig Gould to present this exhilarating co-headline-genre-fusing event.
Mostly known for working closely with Grammy award winning musician Imogen Heap and repurposing the groundbreaking Mimu gloves, electronic rock artist Kris Halpin has taken his spellbinding show to the USA, Japan and across Europe, showcasing his abilities as both performer and composer. Supported by the likes of PRS, the Arts Council and Independent Venue Week, Kris brings his now legendary show to the Assembly Rooms for the very first time.
Heralded as "One to Watch" in 2022, Folk/Americana artist Craig Gould's single "Captain of the Seas" hit Number 1 in the Amazon UK Folk Chart. Receiving rave reviews and BBC radio support, Craig's unique songwriting and musicianship has seen critics from around the world draw comparisons with songwriting royalty such as Fleetwood Mac, Cat Stevens, John Lennon and Bob Dylan. Having previously supporting the likes of Levellers & Ocean Colour Scene, Craig will be performing alongside a full band.
Plus support
Please note this is a STANDING show, however there will be limited, unreserved seats and tables available to the rear of the auditorium
Doors open at 6.30pm
Show starts at 7:30pm
Tickets: £10
Location: Tamworth Assembly Rooms
Ticketscan be found on the Assembly rooms website here - TICKETS

Please note we reserve the right to postpone the show or limit capacity further should Government Guidelines once more require us to.

Persons with impaired physical mobility. Please call box office to book tickets. 01827 709 618

Please note that there is a £1 Transaction fee for phone and online orders
Address
Corporation Street B79 7DN Tamworth