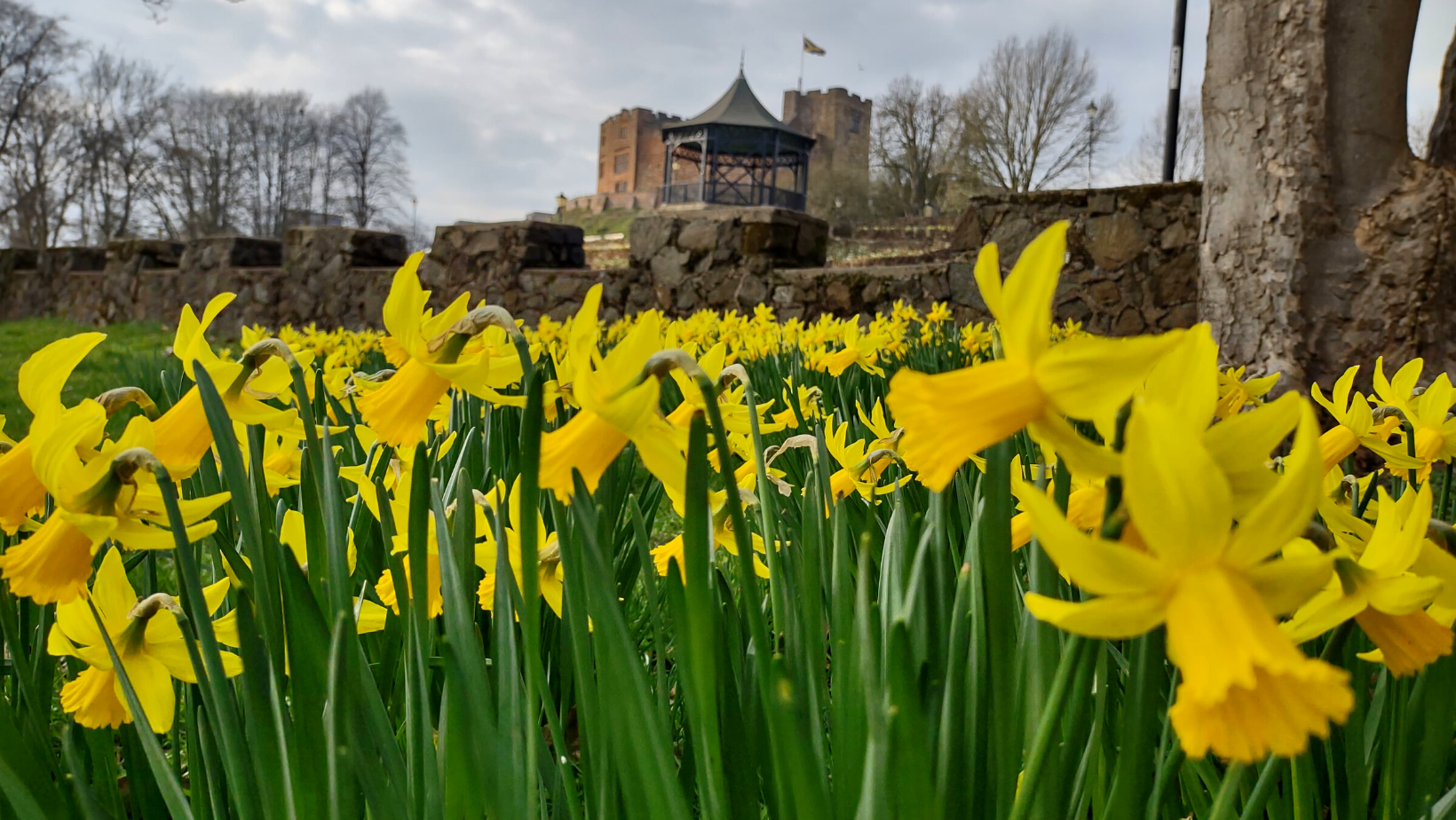 It's almost June... must be time for another bank holiday! 
The Castle Grounds is playing host to a Platinum Jubilee Celebration from 11am Saturday June 4, with royal festivities including The Platinum Path.
The Platinum Path is a community-based event taking place in the Castle Grounds to bring the residents of Tamworth together to mark the historic jubilee. It will include bandstand performances from local community choirs, a dog show, kids' jubilee themed story trails and games.
In addition, there will also be royal walk around characters, a jubilee themed balloon arch selfie station, kids' magician, balloon sculptors and food vendors on site.
All families are invited to take part in The Big Lunch on Sunday, June 5, from 11am – 5pm. This event is part of a countrywide Jubilee Big Lunch which encourages everyone to join for a picnic and celebrate. Locals and visitors are welcome to bring a picnic to the lower lawn and enjoy an afternoon of live music at the bandstand, meet with friends and family for an informal lunch party.
Preparations for the Queen's Platinum Jubilee will commence from Thursday, June 2 and Friday, June 3, with free craft workshops with Maggie Carney in Ankerside Shopping Centre. Join Maggie to create jubilee themed artwork ready for the celebration weekend of events.
The Castle 
Tamworth Castle's will be displaying some jubilee related items from its archives and there will be bunting making workshops too. Normal admission charges apply. You can pre-book a ticket via their general admissions page
The Assembly Rooms 
There is plenty to see and do in the way of performing arts this June! Visit the Assembly Rooms 'What's on' page for more information - HERE.
The jubilee celebration performance at the Assembly Rooms is on the Saturday, June 4, with a 2pm matinee showing of The Queen's Knickers.
TaleGate Theatre Productions present this regal children's musical full of songs and silliness. Based on the best-selling children's book, the performance is a bouncy and colourful children's musical, that describes the story of a busy year for the Queen with lots of important events to attend.
But disaster strikes the palace as Her Majesty's knickers have been nicked - call the royal guard! Meanwhile, a little girl is wondering what knickers Her Majesty will choose to wear on a school visit. Will they be her 'at home' knickers - adorned with corgis - or her 'garden party' knickers, or perhaps her woolly Balmoral ones?
For more details about the shows and purchase tickets here: www.tamworthartsandevents.co.uk/whats-on.
The Assembly Rooms has also launched its Monday Night Movie Club with tickets on sale for just £4 per person. They will be showing a different classic, blockbuster or new movie each Monday and are inviting fans to come for some food, a chat and to simply enjoy great cinema! they have also started their own Facebook group to get fans input on their  experiences, film suggestions and much more. Find out more about Monday Night Movie Club HERE
Food & Drink App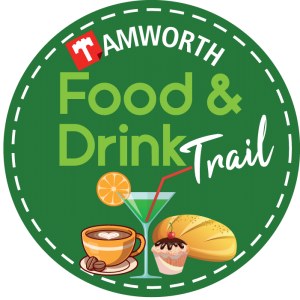 Tamworth Borough Council is carrying out a number of projects to transform Tamworth and make it a more appealing place for people to visit. And one of the projects that will help us to go some way in achieving that is our Food and Drink trail.
 The Food and Drink trail highlights our different town centre businesses to   show all that we have to offer. We have produced a map which can be downloaded here. It is also available as a printed pocket-sized map which   you can collect from Tamworth Information Centre, (inside Tamworth   Assembly  Rooms) Tamworth Castle and at some of the trail locations.   There's  also a FREE smartphone app version too! Just download the '   Tamworth AR Trails' app from your app store.
Search for 'Tamworth AR Trails' in the Google Play or Apple app store (whichever you use). Or click on one of the following links if you are currently on your device: direct link to app on Google Play store, direct link to app on Apple app store. Then install the app onto your device (make sure to do this over a secure Wifi connection for a fast download)
Everything Else! 
For more events, activities, history, walks and tours, please take a look through our website HERE
We share regular updates via our social media accounts. Make sure to give them a follow to stay up to date. Facebook / Instagram / Twitter