Dozens of nominations received for the new 'Be Kind - Be Tamworth', recognising amazing local people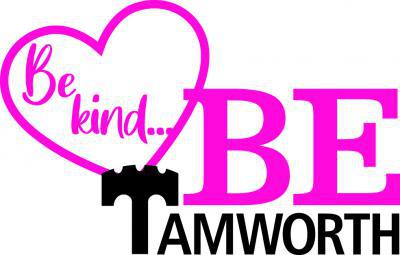 A community initiative to thank the individuals, groups and businesses who have a positive impact on the people of Tamworth during this coronavirus crisis, has already received dozens of nominations.
Mayor of Tamworth, Richard Kingstone, launched the new 'Be Kind – Be Tamworth' nomination scheme only two weeks ago and has been overwhelmed by the many emails he has received from local people sharing examples of kindness and support, from the amazing community work that is happening in Tamworth during these uncertain times.
The idea of 'Be Kind – Be Tamworth' is for people to share their experiences of 'kindness' via social media or nominate anyone in Tamworth who has a positive impact on their community. This could be the businesses providing collection and delivery services for vulnerable self-isolated people, the groups doing great work offering telephone befriending services, aspirational young people and community-spirited residents sharing activities and videos to keep the borough entertained and active, right down to an individual who is helping a neighbour by collecting a prescription or food order.
Those nominated will be shared on the Tamworth Borough Council and the Mayor's Facebook page and once we are out of isolation and social distancing, be invited to a celebration in the Town Hall with the Mayor, where they will be presented with a special 'Be Tamworth' badge.
Examples of kindness being demonstrated within the borough have flooded in; these have included nominations for people of all ages doing incredible things to help their community during these difficult times.
Viv Johnson has nominated Lynsey Rosenbach, who as soon as people started to self-isolate, put notes through the letterboxes of her older neighbours offering help to get shopping, prescriptions and other essential items.
Viv described Lynsey as being a 'Godsend', collecting prescriptions; doing shopping and Lynsey's husband and son have also helped with neighbours' gardens while maintaining social distancing.
Danielle Dawson has submitted a nomination for her dance teacher, Nicola Statham, who owns Danceology. Every day Nicola has been doing online dance lessons through Zoom, with sessions included for the minis class and a senior class.
Nicola has given her students a purpose to carry on and still continue the love of dance. Danielle describes Nicola as constantly going above and beyond to help her pupils, even with her own family to look after at home.
Helen Hadley has nominated her daughter, Matilda Hadley, who you may have seen recently mentioned on other media channels.  
Matilda is six years old and attends Lark Hall Infants School. Matilda's nanny works at a local care home and told Matilda that all of the residents have to stay in their rooms due to Coronavirus. Matilda was very concerned that this would make them feel sad, so she decided to cheer them up by drawing all 32 residents a picture to place in their room with the words "Keep smiling from Matilda". In addition, she also made cakes for each person.
We think everyone will agree that she has the biggest heart and really deserves some recognition for her lovely idea.
Other nominations have been for school pupils including Three Peaks Academy children, who have designed artwork to thank our NHS staff and key workers, which impressed Bradley-Scott Windows so much that they have displayed them in their shop window.
Richard said: "I am so humbled to see so much kindness being demonstrated within our borough and I would like to thank the people of Tamworth for coming together with such amazing community spirit and doing what's being asked of them by the Government.
"As my role as Mayor I have been honoured to promote Tamworth and its people. Sometimes people don't have confidence in themselves, but I want everyone to feel proud of the courage and kindness currently being shown. I am delighted and overwhelmed with how many nominations I have received in just two weeks. I am honoured to be able to share all the positive news about how the people of Tamworth are making themselves, their town and neighbours, become an even stronger community during these isolating and lonely times.
"Be Kind – Be Tamworth and stay safe everyone; keep sharing the love and support for each other."
To nominate an individual (of any age), group or business for a Be Kind – Be Tamworth award, please email communications@tamworth.gov.uk or the mayor at Richard-kingstone@tamworth.gov.uk.