Get sporty this summer for FREE in Tamworth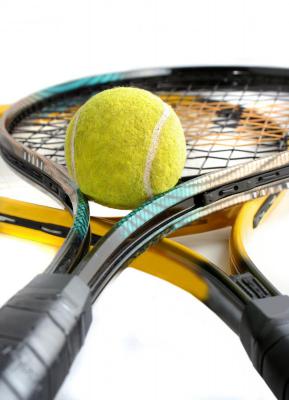 Many leisure activities have been unable to re-open, or have been restricted due COVID-19, but Tamworth Borough Council's Sports Development Team have been looking at ways that families can still enjoy sports and fitness activities for FREE this summer.
During the coronavirus pandemic, the Government have been actively encouraging the whole country to keep active, and for people of all ages to achieve at least one hour of exercise daily. This summer we can do even more with many free activities re-opening across the borough. The council's Sports Development Team are now providing:
Free family bike hire, and promoting the excellent cycle path network in Tamworth. Contact: 07896 504141, daveowencycles@hotmail.co.uk, www.facebook.com/daveowencycles .
Free family tennis sessions between 9am-12pm, in the Castle Grounds throughout August- pre-bookable via: Castle Grounds Activity Centre opposite the tennis courts, or phone on 07896 504141.
Health walks every Monday, Wednesday and Friday from 9.30am-10.30am. Meet at Dave Owen Cycles, at the Castle Grounds Activity Centre. All ages welcome. (Wednesday sessions are aimed for beginners.)
The use of the seven Local Nature Reserves in Tamworth, for family walks, picnicking and outdoor fun. More information about the parks can be found at: www.tamworth.gov.uk/wild-about-tamworth .
The Tree Trail in Wigginton Park. More information can be found here: www.tamworth.gov.uk/treetrail .
Two brand new table tennis tables in the Castle Grounds. (arriving mid- August ) Free to use just bring a bat and ball
Signposting residents to one of the several outdoor gyms throughout the borough, including the new equipment arriving soon in the Castle Grounds.
The outdoor gyms include:
Wigginton Park outdoor gym - Elizabeth Drive, Leyfields, B79 8DE
Dosthill park outdoor gym- Blackwood Road, Dosthill, B77 1JP
Birds Bush Road, Belgrave, B77 2NH
Amington, off Sheepcote Lane B77 3JD
Sporting Communities, funded in partnership with Staffordshire County Council and the Tamworth Community Safety Partnership, have also announced that they are operating children's open access fun, multi-sport sessions, during the summer holidays.
Tamworth Open Access Summer Holiday Programme, is open for children aged 8-13, at the following locations and days:
Belgrave - Birds Bush Road, B77 2NE: Mondays 11:30am - 1:30pm
Stonydelph - Crowden Road, B77 4LS: Mondays:  2pm - 4pm
Glascote - Hawksworth Courts, B77 2HH: Wednesdays 11:30am - 1:30pm
Castle Grounds, B79 7ND: Wednesday 2pm - 4pm
Wigginton - Wigginton Park, B79 8ED: Fridays 11:30am - 1:30pm
Castle - Castle Grounds, B79 7ND: Fridays 2pm - 4pm
All young people must have completed a registration and consent form, which is available on their website: www.sportingcommunitiescic.org .
Children are also encouraged to bring along their own water and personal protective equipment, such as a mask. Sessions are subject to weather conditions.
Cllr John Chesworth, Cabinet member for Culture and Operational Services, said: "Our usual Summer Playscheme may not be available this year, but that doesn't mean there is not plenty to do around Tamworth to keep families active and fit.
"We have been working hard to ensure all our play areas, outdoor gyms, tennis courts, cycle walks, open spaces and new table tennis tables; are ready for everyone to enjoy this summer.
"We hope that individuals and families from across Tamworth will find these activities fun and a great way to stay active for free."