Looking for a special Christmas gift idea? Look no further!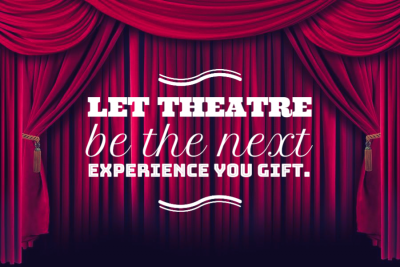 Are you finding it harder each year to find that special gift for friends and family? Why not take a look at the fantastic new shows, just announced to be performing at the new-look refurbished Tamworth Assembly Rooms next year?
The festive season has arrived and the Assembly Rooms have a great new-year entertainment line-up that is an ideal gift for all the family.
The historic venue's shows are perfect for a fun night out, including music and drama, or family favourites ideal for all ages.
Swing into the New Year with a stunning celebration of the golden years of stage and screen, on February 7, 2020. 'From Hollywood to Vegas' showcases three of the 20th Century's greatest icons – Sinatra, Monroe and Martin. 
Join these three iconic acts as they recall the old favourites including Come Fly with Me, Diamonds are a Girl's Best Friend and The Lady is a Tramp.
One of the greatest ballets of all time takes to the stage on April 4, 2020. Ballet Theatre UK presents Giselle, a tragically romantic tale of a young girl who falls deeply in love but discovers he is betrothed to another.
First performed in 1841, Giselle has never lost its popularity with audiences, considered to be one of the jewels in the crown of the romantic repertoire.
Children and grown-ups won't want to miss The Mr Men and Little Miss Stage Show on April 14, 2020. People of all ages will love this spectacular show - a treat for everyone from granny and grandad to the little ones.
Great music from the 70s will feature when legends of Irish folk music - The Fureys, hit the stage on May 4, 2020. Renowned for their hit songs including  'I will love you', 'When you were sweet 16', 'The Green fields of France' and 'Steal Away', this evening will capture the audiences imagination with their emotive songs, a true night to remember.
Experience the passion, power and majesty of The Total Who, in an unforgettable two-hour show on May 9, 2020. Johnny Warman's Magic Bus pay tribute to The Who in their own unique way, capturing the band's pure adrenaline rush and adding their individual flair to the songs.
Evenings with Aggers shows have been delighting audiences and selling out theatres all over England since the home Ashes series in 2013, this show will now becoming to the Assembly Rooms on May 18, 2020.
This special evening is for cricket fans and non-lovers of the game alike and there will be an opportunity to tweet Aggers your own questions as he takes the audience on a trip down memory lane; recounting tales from an entertaining career on the field and in the box, with film footage, audio clips and photographs. The event is raising money which will go to the ProfessionalCricketersTrust.org.
The Best of Queen show will rock the stage on May 23, 2020, featuring a selection of the most loved and iconic classics from across Queen's entire back catalogue.
Performed by The Bohemians, they will pay homage to the world's most theatrical and dramatic rock band, with a truly impressive performance.
Get ready for an unforgettable evening with a global superstar, as he puts the boom boom into your heart in the all new production, Fastlove - A tribute to George Michael, on July 17, 2020. Packed with crowd pleasing anthems; from the Wham classics to the chart-topping success of the eighties album Faith and the awesome tunes of the nineties and noughties.
Other great shows on sale now include the popular Dad's Army, La Voix and The D-Day Darlings. Tickets are limited, so get purchasing quick to avoid disappointment! 
Grandads and dads will love reminiscing over the well-loved comical lines from the iconic series Dad's Army, on Thursday, March 5. Two actors play 25 characters in this brilliant staging of the classic scripts, based on the favourite episodes from this beloved TV series. 
Who can refuse a chance to see Britain's Got Talent entertainer La Voix, on Friday, March 6? This side splitting comedy show includes huge vocals with incredible musicians and mesmerising impersonations.
March will also host a nostalgic sing-a-long, as The D-Day Darlings join the Assembly Rooms to relive wartime Britain and take you on a musical journey back to the heart of the 1940s. They will perform this heartfelt tale with heavenly harmonies on Friday, March 27, as they tell the story of a farewell to a soldier off to fight for king and country.
There is so much more to experience at the Assembly Rooms next year, so for a Christmas gift to remember why not take a look at the website and find out more.
Tickets for all shows at Tamworth Assembly Rooms are available online at www.tamworthassemblyrooms.co.uk, in person from Tamworth Tourist Information Centre in Marmion House weekdays, Tamworth Castle on Saturdays, or by calling the Box Office on 01827 709618.