Prepare to be spooked at Tamworth Castle - Halloween 2018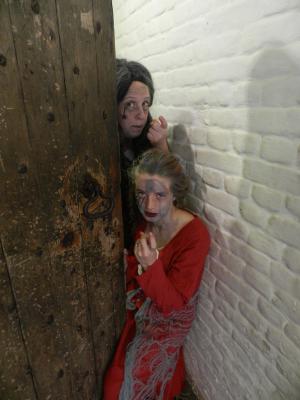 Are you ready to be spooked at Tamworth Castle at Halloween 2018, with family-friendly spooky activities on offer for people of all ages?
The week of ghostly goings on will take place between Saturday, October 26 2018 and Friday, November 1 2018, with daytime activities for children from 10:30am until 3pm each day.
The ever popular Haunted Castle event invites families to encounter a series of creepy characters, as well as take part in a range of activities as they tour the castle.
They will meet cackling hags along the way, while Master Slaughter will attempt to steal some of their body parts! Only the courageous will manage to finish their tour without being scared!
Historic reports of strange noises, furniture being moved and ghostly dogs running around the castle all add to the air of mystery surrounding this ancient building.
For admission prices, or to book tickets online in advance, please visit www.tamworthcastle.co.uk, or call Tamworth Information Centre on 01827 709618.
Cllr John Chesworth, Cabinet member for Culture and Operational Services, said: "Tamworth Castle is the ideal setting for a spooky Halloween experience. This October is the perfect time to explore the historic castle and have fun finding out more about the myths and legends of Tamworth's haunted past."