The Saxons are returning to Tamworth Castle for school holiday fun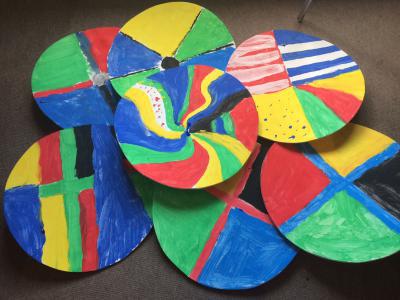 If you enjoyed or missed the Saxons at Tamworth Castle last week during the Aethelfest, then visit the castle between July 24 and July 26 when history comes alive again with the popular Saxon Living History event.
Come and find out what life was like for those living in Tamworth during Anglo-Saxon times by trying your hand at archaeology, learning about the warrior princess Aethelflaed and discovering the Saxon battle tactics. See if you can solve the runic puzzles as you explore inside the castle and meet the characters.
Saxon Living History - aimed at families and children of all ages – will run throughout the day from Tuesday, July 24 to Thursday, July 26, from 11.30am to 4pm.
No pre-booking is necessary. Admission prices to Tamworth Castle are: Adults £7.50, OAP £6.50, child (over 5) £5, child (2-4 years) £3, under 2 years free.
Visitors are also invited to design their own Saxon shield as part of a new community project to create a large and colourful shield wall. The project, which will be displayed at the unveiling of the new Saxon Exhibition due to open by 2020, aims to create a wall of around 200 shields to display outside the castle.
The castle is already working with local schools and the public and is well on its way to meeting the number of shields needed to fulfil the project, with 160 shields already completed by the visitors to the attraction and Dosthill Primary School pupils.
The shield project forms part of the HLF funded redevelopment of the Tamworth story gallery space into a 'Battle and Tribute exhibition' which will celebrate Saxon Tamworth and the Staffordshire Hoard.
Dosthill Primary School attended the castle on July 12 and decorated 84 shields and also took part in a trial of two new school workshops created as part of the HLF project; - Saxon and Viking Solider, which compares and contrasts Saxon and Viking military aspects; and Saxon and Viking Archaeology, which explores the culture of the Saxons and Vikings through archaeological finds.
Further information about Tamworth Castle and its events can be found at: www.tamworthcastle.co.uk/events

Cllr John Chesworth, Tamworth Borough Council's Cabinet member for Culture and Operational Services, said: "Tamworth Castle really does have something for everyone, whether that's finding out more about key parts of our history, joining in some family fun, or meeting the characters talking about life in Anglo-Saxon times. I hope lots of people take the opportunity to come and find out more about Tamworth's rich history and Aethelflaed - 'Lady of the Mercians.' Families can also bring a picnic to enjoy in our stunning Castle Grounds."