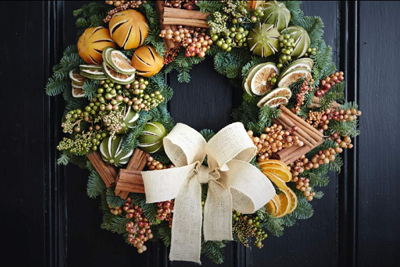 Before sharing some winter inspiration, we wanted to take a moment to thank you all for being so understanding over the last few months, and for helping to keep our wonderful community and all the people and businesses in it as safe as possible. Let's continue to stay safe, follow the guidelines and to support one another, to keep that community spirit which has been so important.
As we have gradually learned to live with the 'new normal', there is a little light at the end of the tunnel with local businesses planning on running future activities in a safe manner. Our Events Page is a great place to browse all the latest things to do.
Despite the weather starting to turn a little cooler, we still encourage you to wrap up warm and get out into open spaces and enjoy the great outdoors!
As such, it's time to dig out those walking boots and immerse ourselves in the beauty of our countryside. We are very lucky here in Tamworth as we have 14 stunning nature reserves for you to explore, which have been kindly supported by our Wild about Tamworth project. You can check out the Staffordshire Wildlife Trust's leaflet for full details of each nature reserve. Why not 'walk' your way through all 14 and let us know which one you liked best?
For young families, we highly recommend Wigginton Park Tree Trial, which has more than 20 hectares of open space. Along the pathways you can discover mythical stories and tales, as well as reading more about our local history. A fun part to this walk is identifying all 9 trees. Why not create a family challenge? Who can find all 9 the fastest? Each of the 9 trees has a name and a back story, so there are lots of opportunity to learn more about each tree - a great way to take home schooling outdoors.
For the cyclists amongst us, autumn is a great month to cycle, with the weather not being too hot, nor too cold – just be mindful of slippery leaves on the floor. Our stunning Tamworth Castle Grounds offer a great place to cycle and David Owen's Cycle hire situated in the Castle Grounds opposite the Tennis Courts is a great company to hire bikes from. You can also check out Staffordshire Council's Cycle Map of Tamworth for lots of easy access routes. 
Sticking to cycling, we are very excited to announce the New Urban Cycle Arts Trial, which is a fun way to explore Tamworth. It is 8 miles, with 8 stops, where you can check out the amazing artwork, including the changing Tamworth Graffiti Tunnels. The route starts at the castle grounds, and there are stops along the way for shops, pubs, food, play areas, BMX track and nature reserves.
Some leisure venues have reopened, you can find a list of local attractions on our attractions page but please check with the venue that they are open.
If you are looking for a bite to eat, or a socially safe drink or two, we also have a great list of local eateries. For those who enjoy a warming cup of coffee, we are also excited to share our local Coffee Trail, which you can safely work your way around as soon as it is safe to do so.
Have you seen the festive project 'We are Angels' that is up and running around Tamworth? New Urban Era, our Arts and Events team, professional artists and students from South Staffordshire College have created this project to boost the town during a very different Christmas in the hope to bring a little festive cheer this year.
Original artworks are now being displayed along with printed artworks submitted by the general public in windows throughout the town such as Ankerside, Marmion House, Tamworth Castle Grounds and Bandstand. The artwork will be displayed in windows until at least January 3, 2021. You can view the gallery of selfies taken in front of the wings here: https://newurbanera.org/2020/12/16/we-are-angels-online-gallery/
We hope this has helped to provide you with some inspiration for things to do whilst we are still in these unprecedented times. Please remember to stay safe, keep hydrated and to take lots of photos; we can assure you, there is some seriously stunning beauty out there! Enjoy! 
For the latest updates on events and businesses re-opening please follow our page on Facebook: www.facebook.com/VisitTamworth