Spend an evening with the stars in a new season of celebrity shows coming to Tamworth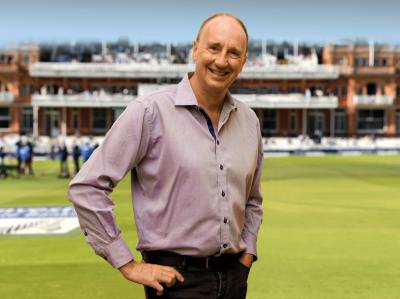 Join celebrities John Challis, Lesley Garrett, Aggers, Sunny Ormonde, Kate Bottley and Dame Patricia Routledge, for an intimate evening of stories and behind-the-scenes gossip, at Tamworth Assembly Rooms this summer.
Tickets are now on sale for these new 'An Evening with' performances, get booking straight away as these shows will sell out quick!
Lesley Garrett – A Diva and a Piano – join Britain's most popular soprano for a delightful evening of song, reminiscences and chat on May 1. 
Lesley will reveal behind-the-scenes stories and anecdotes, giving audiences a unique insight into her life on stage. Accompanied by Anna Tilbrook, one of Britain's most exciting pianists, this evening show is she funny, emotional and musically entertaining.
Only Fools And Boycie – presents an evening with John Challis, one of the nation's greatest comedy actors, best known as Boycie in BBC One's Only Fools and Horses. In this one-off show on May 10, the national treasure reveals secrets from the set with stories and anecdotes from his dazzling career.
To finish the evening, Mr Challis will meet fans after the show to sign autographs and pose for pictures, while signing copies of his autobiography, Being Boycie, and novel, Reggie: A Stag at Bay.
An Evening with Aggers – invites people to join Aggers in his solo show as he takes audiences on a trip down memory lane, recounting tales from a wonderful and entertaining career on the cricket field and in the box.
In this one-off show on May 18, the national treasure reveals stories with film footage, audio clips and photographs on our big screen, including England's wonderful World Cup victory in the most breath taking match of all time, Aggers' audio innuendos and, of course, plenty of Boycott-baiting wind ups!
An Evening with Aggers is a special evening for cricket fans and non-lovers of the game alike and there will be an opportunity for the audience to tweet Aggers with their own questions - and even meet Tino the dog!
An Evening with Sunny Ormonde – presents a show with the 'outrageous and raunchy' Radio 4s Archers character - Lilian Bellamy, on May 22. Sunny has been playing this popular character since 2000, keeping the nation entertained with her antics on this well-loved radio soap opera. 
Sunny will reveal secrets from behind the scenes of this soap with anecdotes, banter and a chance for the audience to ask questions. You don't have to be an Archers listener to enjoy this highly entertaining evening!    
Kate Bottley – God and the Googlebox – presents an evening with Googlebox star Reverend Kate Bottley, as she talks about her road to faith and her philosophy of life on June 25.
Kate's humour, witticisms and steadfast common sense, has made her a firm favourite with the show Googlebox audiences. Be ready to be amazed as Kate shares her thoughts and invites the audience to ask questions.
Facing the Music – A Life in Musical Theatre – presents Dame Patricia Routledge and Edward Seckerson with a show that is packed of fascinating encounters as Patricia recalls her extensive career in musical theatre. 
This special afternoon show will take place on July 19, and will reveal Dame Patricia's musical experience and awards including a Tony for her Broadway performance in the musical 'Darling of the Day', and a Laurence Olivier Award for her outstanding performance in Leonard Bernstein's 'Candide'. 
These shows are part of an exciting new season of 'An Evening with…' shows coming to the Assembly Rooms this year. These special one-off shows will guarantee laughter and reveal secrets about the celebrities exciting careers. 
Look out for the more dates coming soon for future speakers and shows.
Full information on all events and ticket can be purchased online at: www.tamworthassemblyrooms.co.uk, in person at Tamworth Information Centre based in the Assembly Rooms in Corporation Street, or call the Box Office: 01827 709618.