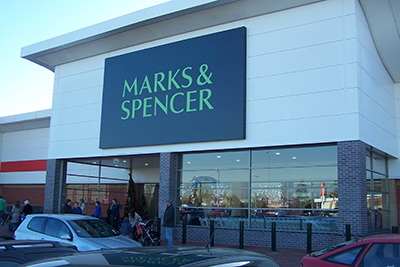 Just a short walk or an even shorter drive from the historic town centre, Tamworth boasts three retail parks, Ventura, Jolly Sailor and Cardinal Point - all showcasing the leading UK retail brands in a purpose-built area that is easy to access with free parking in front of every store. (Time restrictions may apply for free parking, see signage outside the stores.)
There is a choice of two major supermarkets with ASDA and Sainsbury's as well as a large M&S store offering a full range including a Food Hall.
With a great fashion offer from M&S, River Island, New Look, Next and Primark, you will be spoiled for choice.
The site also offers some great cafes and eating venues, which a huge choice to suit all tastes.
With leisure options close by, you can mix some retail therapy with cinema, bowling or real snow skiing for a perfect, full day out.
Ventura:
Jolly Sailor/Cardinal Point:
Ventura Retail Park, including Jolly Sailor/Cardinal Point, is owned and operated by Aucott Group.