Are you ready to party like it's the 60s?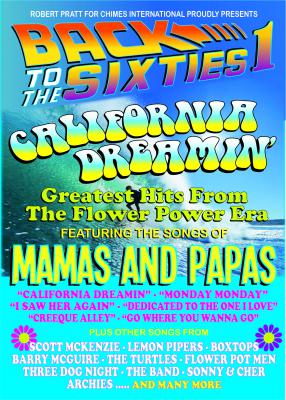 The swinging sixties is coming to the newly re-opened Tamworth Assembly Rooms next month, as the greatest hits from the flower power era is brought back to life with California Dreamin.
Featuring the songs from one of the popular groups from the golden age of the 60s, The Mamas and The Papas, who brought us smash hits including, Monday Monday, Creeque Ally, Dedicated To The One I Love, I Saw Her Again Last Night and California Dreamin. They will be swinging onto the Assembly Rooms stage on Thursday, February 13 at 7.30pm.
This show will instantly transport you back to one of the most iconic periods of the sixties and the flower power era where peace, love and psychedelia flowed freely to the great music of Scott McKenzie, The Flowerpot Men, Barry McGuire, The Lemon Pipers, The Turtles, Sonny and Cher, The Beatles and many more!
Get your miniskirts and flower-power shirts ready and don't miss this opportunity to relive the summer of love in one great show.
Tickets are priced at £23.50 and can be purchased online at: www.tamworthassemblyrooms.co.uk, in person at Tamworth Information Centre based in the Assembly Rooms in Corporation Street, or call the Box Office: 01827 709618.
Live musical shows, ballet, comedy, magic, tribute bands and community theatre are just some of the highlights lined up in Tamworth's exciting new season of events back at the Assembly Rooms theatre for 2020.