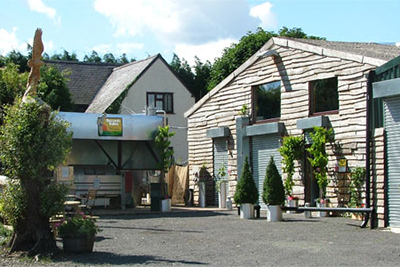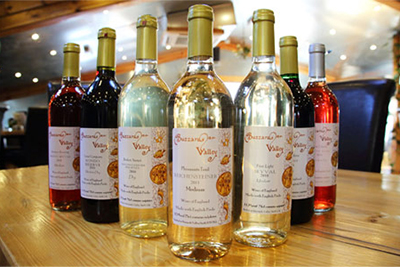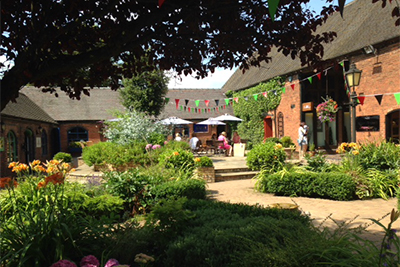 Buzzards Valley – Winery, Cafe, Fishery and Shop
Overlooking the tranquil Midland countryside of Staffordshire, with a fully licensed bar and 22 hand made wooden top tables, the coffee shop enjoys wonderful views of its elegant surroundings. Guest are invited to get to know their winemakers, harvesters and chefs one meal at a time. 
Visitors to the shop are greeted by lovely staff and on every shelf is a delight, food, wines all ready and open for you to try, whisky, gin, cheese and chocolate. Hampers are made while you wait too. Also enjoy one of the many Vineyard tours available both daytime and evening.
For more information visit: www.buzzards-valley.co.uk
37 Shirrall Drive, Drayton Bassett, Tamworth, Staffordshire, B78 3EQ. Tel: 0121 308 1951
Bodnetts Farm Shop
For more information visit: www.facebook.com/Bodnetts
Plantation Lane, Hopwas
Chase Farm Shop and Café
The Farm Shop at Chase Farm comes out of a long tradition of farmers and butchers over 150 years. Watching it grow is exciting for everyone. Customers tell us it is shopping as it used to be. We hope the family tradition of selling food you can trust, and providing good service will never change.
For more information visit: www.chasefarmshop.co.uk
Weeford Road, Roughley, Sutton Coldfield. B75 5RL. Café tel: 0121 323 3211. Shop tel: 0121 308 1946
Curborough Hall Farm Countryside Centre
Found on the outskirts of Lichfield, Curborough Hall Farm is a 700 acre family run working farm that is also home to our Countryside Centre. There are many shops and independent retailers here and the aim is to make sure that you have an enjoyable time in a lovely rural setting, away from the hustle and bustle of modern life.
For more information visit: www.curboroughcountrysidecentre.com
Watery Lane, Lichfield. WS13 8ES
The Four Counties Farm Shop
The Four Counties Farm Shop sits bordering 4 counties, Staffordshire, Warwickshire, Leicestershire and Derbyshire.  Famous for producing its own lamb and free range eggs, it is also a hub for local producers within the 4 counties to market their products and to promote British products.
 For more information visit: www.facebook.com/thefourshiresfarmshop
The Green, Seckington, Tamworth. B79 0LB. Tel: 01827 839171
Grangewood Garden Centre
Formerly known as Florascape, Grangewood Garden Centre is a new up and coming independent retail experience, with 11 new log cabins filled with makers, creators and services providing a diverse edge. We are continuously adding more product ranges. We support local businesses and British goods with the aim of creating an interesting and ethical hub of inspiration.
For more information visit: www.grangewoodgardencentre.co.uk
Bonehill Road, Tamworth. B78 3HP. Tel: 01827 58858
Heart of The Country Shopping Village
Situated on the A38 South at Swinfen between Tamworth and Lichfield, is the beautiful rural shopping village, Heart of The Country. With individual shops and distinctive restaurants located in converted farm buildings in the heart of rural Staffordshire, Heart of the Country Village is the original rural shopping village.
From kitchen utensils to whole room design to a brand new house, there is everything for the homeowner. The selection of unique clothing boutiques offers something for everyone for any occasion, then enjoy a fantastic meal in one of the exclusive, award-winning restaurants.
For more information visit: www.heartofthecountryvillage.com
A38 South, Swinfen, Lichfield, Staffordshire, WS14 9QR. Tel: 01543 481612
Manor Farm
Manor Farm Fruits is a long established soft fruit farm. The family farm comprises 125 acres and is situated in the beautiful and picturesque village of Hints, near Tamworth in Staffordshire. The 'Pick-Your-Own' fruit business is open between mid-June and mid-September (subject to the English weather) and with a large grass paddock, many customers bring a picnic with them in order to enjoy the breathtaking views of the local countryside.
For more information visit: www.manorfarmfruits.co.uk
Manor Farm, Hints, Tamworth, Staffs, B78 3DW
Middleton Hall Courtyard
The stable yard at Middleton Hall has been restored by a team of volunteers. It is now home to an eclectic mix of shops, crafts and a coffee shop. Showcasing the very best from local small businesses, you'll find handcrafted accessories, vintage items and antiques, delicious local foods and sweets and a number of service offerings including beauty treatments, upholstery and dog grooming.
For more information visit: www.middleton-hall.co.uk/the-courtyard
Middleton Hall, Middleton, Tamworth, Staffordshire. B78 2AE
Mitchells Shopping and Craft Centre
Boutique outlets which are truly individual and totally unique, not to be found anywhere on the High Street. There are no chain stores or international branded stores, only local businesses of quality and vision.
For more information visit: www.mitchellsshopping.com 
Weeford Road, Sutton Coldfield, B75 6NA. Tel: 0121 308 5757
Planters Garden Centre
Selling an extensive range of gifts, plus an in-store aquatics centre, fantastic restaurant with outdoor children's play area and sandpit, an extended pet centre and a Sky Trail Adventure attraction! Planters is a particular favourite at Christmas and is renowned across the area for its magnificent festive displays.
For more information visit: www.plantersgc.com
Freasley, Tamworth. Staffordshire, B78 2EY.  Tel: 01827 25151
Smith & Elis Ltd - Local Award Winning Butchers
Smith & Ellis is traditional high-class butcher offering locally sourced produce. We pride ourselves on locally sourced high-quality products and a loyal customer base. The shop has a friendly atmosphere, some great deals and always plenty of advice if you need it. We are situated between the chemist and the Post Office. 
For more information visit: www.smithandellis.co.uk
148 Masefield Drive, Town Centre, Tamworth, B798JA. Tel 01827 62746: