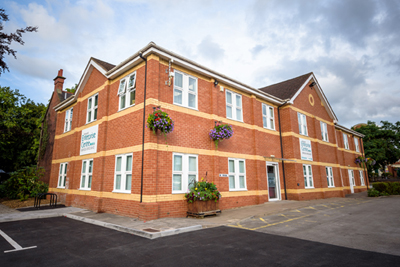 Communication links and easy access are vital components for a successful conference location.
Tamworth has superb road links, with its location close to the M6, the M6 Toll, the M42 and the M1. It also has good rail links to the national west coast mainline and the regional rail network, with Birmingham only 15 minutes away by train. Air travel also couldn't be easier from Tamworth, with a choice of two thriving international airports; Birmingham International Airport and East Midlands Airport only a short drive away. Add to this the choice of hotels and conference centres from the world-famous Belfry Hotel, Drayton Manor, SnowDome, Holiday Inn Express and Assembly Rooms.
If you're thinking of organising a conference, event or planning a meeting, let us know what type of venue you are looking for and we are sure we will have a perfect location for you.
Please contact us for more details on 01827 709 581, email: tic@tamworth.gov.uk or our online form.
Meeting Rooms
Newly refurbished meeting rooms, suitable for up to 16 people, are available at Tamworth Enterprise Centre in the town centre. Check out their website for further details: www.tamworthenterprisecentre.co.uk
Want a venue with a difference? Tamworth Castle also now has a meeting room - The Townshend Room. The Great Hall is also available for hire. Check out their website for more information: www.tamworthcastle.co.uk
Meeting rooms are also available at The Peel Hotel, Tamworth Library and The Holiday Inn Express.
Conferences
For larger-scale conference facilities check out Drayton Manor Hotel, Statfold Barn, The Belfry or the SnowDome.
The newly refurbished Tamworth Assembly Rooms auditorium can now be hired for larger conferences and conventions or the new Saxon Suite there is suitable for meetings, presentations and events. Contact: TARhire@tamworth.gov.uk for more information.