Musical classic Annie heads to Tamworth this April for a 'Hard Knock' performance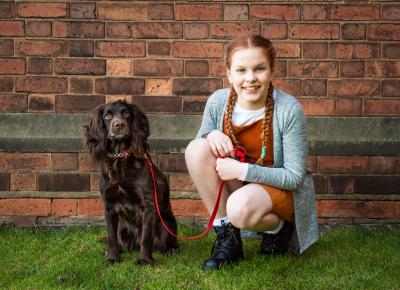 Get ready to sing-a-long to musical classic hits as the sun comes out 'Tomorrow' with a heart-warming performance of 'Annie', at Landau Forte Academy from April 17 to April 20.
Tamworth Musical Theatre Company will take you back to 1933 New York during the grip of The Great Depression, as they perform a story that follows a fiery young girl, Annie, who lives in an orphanage run by the strict and cruel Miss Hannigan.  
A brave young Annie is forced to live a life of misery at Miss Hannigan's orphanage, but her luck soon changes when she's chosen to spend a fairy-tale Christmas with a famous billionaire, Oliver Warbucks.
Quickly, Annie charms the hearts of the household staff and even the seemingly cold-hearted Mr Warbucks cannot help but learn to love this wonderful girl. He decides to help Annie find her long lost parents by offering a reward if they would come to him and prove their identity. Meanwhile, spiteful Miss Hannigan has other ideas and hatches a plan to spoil Annie's search for her true family.
This production will appeal to people of all ages and is guaranteed to get audiences singing along to well-known classic songs such as 'Tomorrow' and 'Hard Knock Life'.  
Tickets are priced at £12, concession £10 and a family ticket offer at £40. The doors open at 7pm for a 7.30pm start. A matinee performance will be shown on Friday, April 19 and Saturday, April 20, when doors open at 2pm for a 2:30pm start. Please note that there is a £1 transaction fee for phone and online orders.
Full information on the event, including ticket details, is available online at:  www.tamworthartsandevents.co.uk, or by calling the Box Office: 01827 709618.
Tamworth Borough Council's Arts and Events team have been working hard to create a new and varied line up of shows and acts for Tamworth families and visitors to enjoy over the coming months and while the town's historic Assembly Rooms theatre undergoes a major refurbishment.
You can follow the Assembly Rooms Development Blog at: www.tamworthartsandevents.co.uk/blog