Summer Bandstand 2021: Season of live music returns to Tamworth Castle Grounds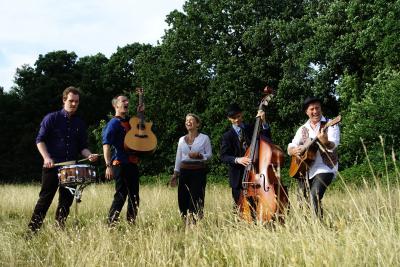 Tamworth Borough Council's annual Summer Bandstand Concerts will be back in full swing this summer, beginning on Saturday, July 3.
The programme, which is hosted by Tamworth Borough Council's Arts & Events team, will see a number of singers, bands and other artists descend onto the Castle Grounds stage to perform for the town during the summer.
This year's musical festival will be opened by The Lost Notes between 12.30pm-3.30pm on Saturday, July 3. Join the 5-piece acoustic folk roots band for an afternoon of folk and country tracks.
Here's the full line-up for Summer Bandstand Concerts 2021:
The Lost Notes – Saturday 3rd July – 12:30pm-3:30pm

Comharsa – Saturday 17th July – 12:30pm-3:30pm

Amington Band – Saturday 24th July – 12:30pm-3:30pm

The Tones – Saturday 31st July – 12:30pm-3:30pm

Liquid Brass – Saturday 7th August – 12:30pm-3:30pm

58's Blues Band – Saturday 21st August- 12:30pm-3:30pm

Wilnecote St Johns Band – Saturday 28th August – 12:30pm-3:30pm

Bryan Brindley & Nikki Rous – Saturday 11th September – 12:30pm-3:30pm
Please note, concerts will go ahead as planned if the weather permits.
Visitors will be able to watch the concerts, free of charge, in the Victorian bandstand with the stunning backdrop of Tamworth Castle.
The Music Outside programme is a great day out for all of the family and visitors are invited to bring their own picnic baskets and blankets down to the Castle Grounds to relax, soak in some sun and watch the different musical acts perform.
There is also the Castle Kiosk at the bottom of Tamworth Castle, which is open every day from 10am-4pm. Visitors can head to the café to grab refreshments such as a cold drink, coffee and locally produced ice-cream, as well as snacks to bite on whilst watching the performances.
Cllr Robert Pritchard, Deputy Leader of Tamworth Borough Council, said: "We're delighted to see the return of the Summer Bandstand Concerts as it's become somewhat of a tradition to have in the town every summer.
"Last year was a really difficult and challenging year for everybody with the coronavirus pandemic affecting us all and changing the way we lived our lives.
"This is the perfect way to celebrate what will hopefully be a much better summer. We'd love to see people come along with their friends and families to have fun and watch the live entertainment on offer with such beautiful, scenic views to take in too."
The bandstand concerts are part of a busy number of outdoor events set up by Tamworth Borough Council's Art & Events team. To see the full line-up for 2021, please visit www.tamworthartsandevents.co.uk/outdoor-events.
Visitors are also invited to make a full day out of it by visiting Tamworth Castle at the same time.
The iconic castle is the home of a brand new state-of-the-art interactive 'Battle and Tribute' exhibition – including a mead hall, an engaging combat film experience and a special touch-table strategy game - which pays homage to the town's rich Anglo-Saxon history. Visit www.tamworthcastle.co.uk/opening-times-prices to book your tickets.
It is important to note that the events are subject to change depending on the situation around COVID-19, and those who do attend will need to adhere to any restrictions that may be in place at the time.